Hydro Excavation is safer and more efficient than digging.  It helps avoid damage to underground cables, lines, and pipes.
When dealing with underground utility pipes and lines, safety and precision are of utmost importance, making conventional, mechanical excavation impossible.
INSERV, Inc.'s hydro excavation equipment provides the perfect alternative by virtually eliminating any risk of damage to critical infrastructure through the use of pressurized water and an industrial-strength vacuum to simultaneously excavate and evacuate soil. This safe, fast, and precise method also requires less backfill, labor, and restoration, and has a smaller impact on the environment.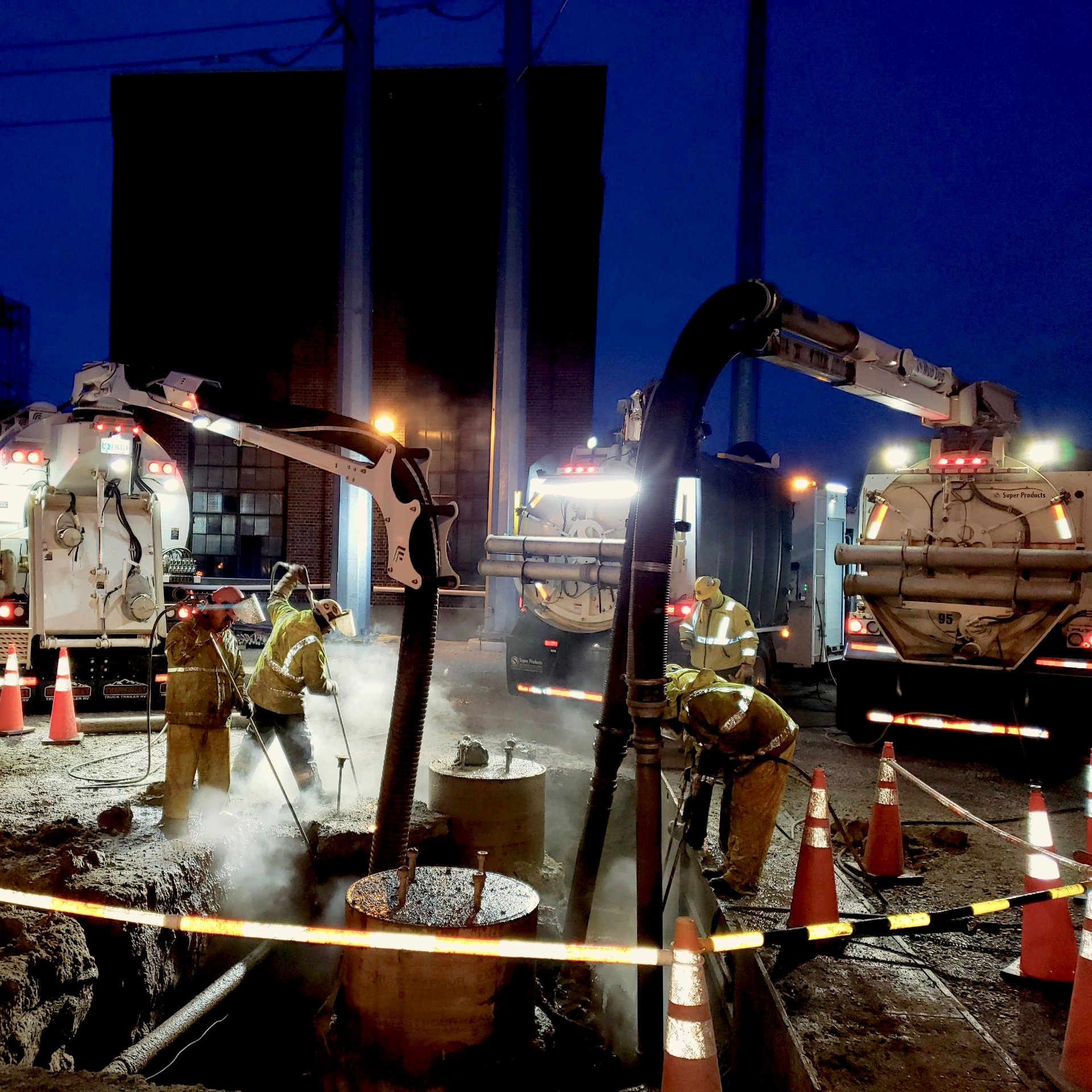 Drilling Mud Removal
Drill Head Recovery
Dry Wells & Catch Basin Clean Out
Shoring Placement
Specialty Digging
Remote Excavation
Underground Utility Locating
Concrete Pier Foundations
Piling Hole Solutions
Substation Solutions
Slot Trenching
Pipeline Installation
Light Pole & Sign Base Installation
Traffic Signal & Utility Pole Installation
Fence Post Installation
Subsurface Utility Service & Potholing
Line Jetting
Vac Boxes
Vacuum Excavation